An Interview with Peter Milligan: «There was an assumption that if you're a comic book writer, you write about superheroes»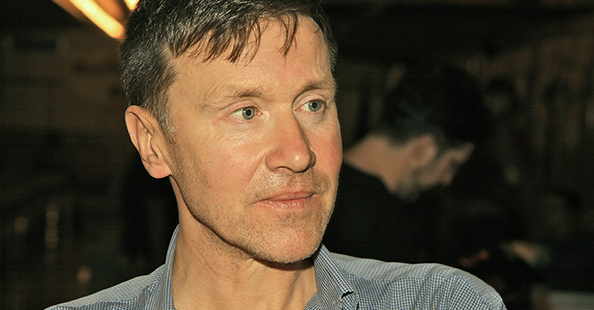 In consonance with the analysis made on great part of his work, we interviewed the writer Peter Milligan, one of the members of that select group called like "The British Invasion" wich renewed the norteamerican comic, tells about the perception of what does it mean of being a comic writer, of his runs in Batman and Hellblazer; his personal projects, how was his visit the last year to Comicópolis in Buenos Aires, Argentina, among others things. Learn more about one of the biggest iconoclasts of comics.

---
Ignacio Núñez: Did you ever felt that there was some kind of stigma with you being a comic book writer?
Peter Milligan: I'm not sure if "stigma" is exactly the right word. There was – and sometimes still is – an assumption that if you're a 'comic book writer' that means you write stuff about superheroes. I remember a while back doing a short interview on BBC Radio in which I explained that most of my stuff had nothing to do with superheroes or superpowers. That the themes could be anything, but that my way of approaching this was often a bit weird or dark. The interview went well, but then when I heard it on radio the opening music was the old TV Batman music, with people saying KAPOW! BLAMM! KAPOW!
Now I think it's seen as pretty cool. Though there are probably just as many wrong preconceptions.
IN: What do you think about the work being done by Image and other publishers like Avatar Press and Dynamite in respect to creator-owned work?
PM: I think it's necessary. And for some kind of work it's probably the future.
IN: What inspired you at the moment to write Dark Knight, Dark City, one of the best Batman stories?
PM: I thought about Batman and the other characters who made up his universe, people like the Riddler, Robin, etc. And that got me thinking about Gotham City, and it struck me that this brooding city was as important a character in the book as the others. It had a personality, and without it Batman would not be Batman. So I decided to write a story where this city really did assume its rightful place as a character in the Batman cosmos.
IN: During your great run on Hellblazer you had to rely heavily on continuity, and that many times can be annoying for the writer. Was it complicated to stick to the Hellblazer lore?
PM: The truth is, anyone anal enough to go over every back issue of Hellblazer closely enough would probably find little glitches in continuity (and believe me, those people exists!). But I like that. It's what made Constantine feel real, those things that didn't add up, those inconsistencies. Real lives are made up of this messy stuff.
As far as my run, I don't remember feeling it was over complicated. It's good to have a smart and alert Editorial team to alert you if you're making too egregious an error but apart from that I worked what I had. And of course, the beauty of introducing new characters into the book is that continuity begins the first time you start writing them.
IN: Is there an explanation for your interest in exploring the darker aspects of the human condition and the weird stuff?
PM: I think the dark and the weird can contain truths not visible in the light and normal.
IN: Which concepts would come to your mind if you were tasked to create a comic related to Latin America?
PM: I suppose a lot of any knowledge I might have of the continent has come though literature of Gabriel García Márquez and more importantly Jorge Luis Borges. I've been to Mexico and have read a fair bit about those poor bastards trying to get across the desert in search of a better life, often being preyed upon by unscrupulous gangs. I saw a really good film called Sin Nombre, which dealt with the same topic. I'd try to avoid the clichés of Samba and Football in Rio, unless the story was about the clichés of Rio [de Janeiro]. The whole European conquest of Latin America – the conquistadores – is very powerful but there's probably nothing new to say about it.
IN: Your stories usually have an unsettling atmosphere that have a deep impact in the reader, they also feature plot twists that surprise even the most focused reader. Is it difficult to achieve that effect on the reader?
PM: I think the key thing is not to have twists merely to surprise the reader but have a twist or shock moment that reveals more about character or theme. It's not always possible to do this – sometimes you put a twist or surprise in to wake someone up or keep them on their toes. Is it difficult? Well, it can be. But it mustn't seem too laboured.
IN: Have you read any latin american comics?
PM: I was at Comicópolis in Buenos Aires last year and so looked at some then. I met some lovely people who showed me their work.
IN: How has the internet affected the interaction with your fans compared to times before it was so widespread?
PM: I've been really late and slow getting to this. Only fairly recently have I got a website and even more recently a twitter account (@PeterMillgan if anyone wants to follow me!) so I'd say it has affected me enough. I think it can be irritating but also a great way to interact with fans.
IN: On an interview you left the open door for a comeback of X-Statix. What attracts you about bring them back?
PM: Simple. The characters. I love them.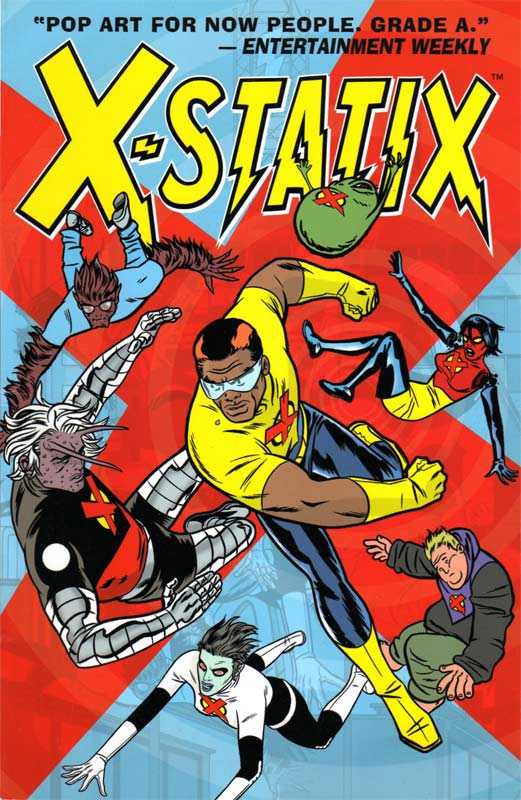 IN: Something that I and other readers enjoy a lot about your work is the social content that some have such as in Skin, Hellblazer and now, The Names. It seems to me that there are just a few comics that represent in such a direct way social injustice. Do you think that the medium needs more of this?
PM: If you don't feel it you probably shouldn't write about it. However, I think the medium should certainly have a place for this kind of work.
IN: Last year you had a lot of releases working with Shadowman, All-New Doop, Eternal Warrior, Punk Mambo, Bloodshot and your creator-owned works: Terminal Hero and The Names and a short story in the Vertigo CMYK anthology. What can you say about your projects this year?
PM: I'm in the process of getting some new things off the ground, in and out of comics. They're all at a stage were I'd rather not talk about them. I get a bit superstitious and think that the kiss of death can be put on subjects if they talked about too much before they're real. That said, it should be a full and interesting period.
IN: Last year you went to Comicópolis in Argentina. How was your experience meeting your latin american fans?
PM: I really enjoyed my time in Argentina and was knocked out by the fans. It was a great experience to meet so many creators and fans from different parts of Latin America. I have to say, one of my most enjoyable conventions.
IN: Your run in Hellblazer definitely featured more heavily Constantine's sexuality. For me, that makes the story feel more real. 'Adult' or 'mature' comics seem more asexual in comparison. Do you think there is a certain prudishness to express the sexuality in adult comics?
PM: I think there can be some prudishness. Personally I believe that the comic book form is able to take on any theme. But I didn't make my Hellblazer run more sexual for kicks or for any cheap motive. I wanted my Constantine to explore aspects of his character I believed hadn't been fully explored before. Not just sex but love.
IN: Of all the series that you released last year, I want to make emphasis on your creator-owned work. In this blog we want to encourage people to read and support that kind of projects. What can you say about The Names and Terminal Hero to those who still haven't heard them?
PM: Terminal Hero is quite a personal book. It was born out of a few people close to me dying of cancer. In some way it's a big 'fuck off' to cancer, and it follows someone taking remarkable step to cure himself, and the strange and weird effects this has on his life.
The Names is personal in a different way. It came from my anger and outrage at the hidden groups who seem to control out lives and in the financial crash destroyed so many lives. And then almost all of them GOT AWAY WITH IT. In The Names, a lot of them NO LONGER get away with it. It's the story of one woman's journey to find out who killed her husband. Kind of "Kill Bill meets The Wolf of Wall Street".
IN: Regarding The Shade, one of the arcs is about one man obsessed with JFK. Were there problems for that content?
PM: Surprisingly no. DC were great and supportive. The problems came late when I started to fuck around with Elvis Presley.
IN: Will we ever see the return of Shade?
PM: I'd like to think so. But maybe not in the level of reality.
IN: What did it meant to be the writer of Hellblazer for more than 50 issues?
PM: I thoroughly enjoyed it. I enjoyed getting to know the old sod, digging under his skin, putting him in uncomfortable situations. When the book finished I missed him.
IN: Thank you very much Peter for this interview. Do you have any last words for your fans?
PM: For anyone who reads these comics, thanks. For those of you who don't give them a try. And follow me on @PeterMillgan.